Forthcoming events that we are hosting or supporting in Heathfield:
---
Fairtrade Fortnight: 24th February to 8th March
As a church we support Fairtrade in the refreshments that we buy – our supplier is Kingdom Coffee – and we encourage others to buy Fairtrade when they can. Fairtrade Fortnight 2020 is Monday 24th February to Sunday 8th March. For more information or to get involved, visit https://www.fairtrade.org.uk/en/get-involved/current-campaigns/fairtrade-fortnight
---
Holocaust Memorial Evening at Heathfield Community College: Wednesday 26th February 2020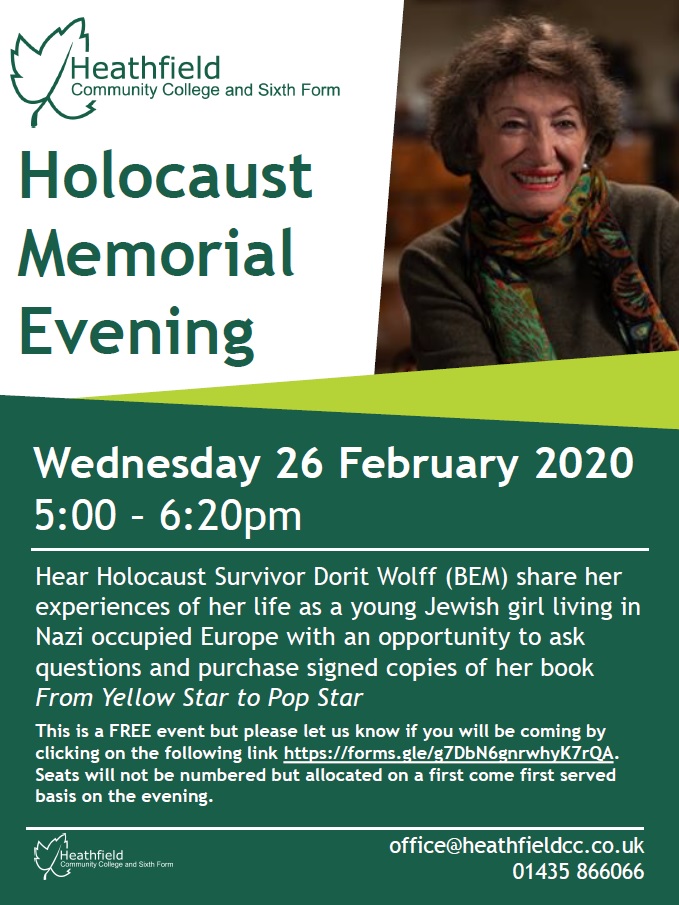 Link for booking event: https://forms.gle/g7DbN6gnrwhyK7rQA
---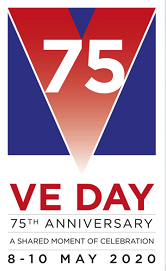 VE Day Street Party: Saturday 9th May 2020
Heathfield & Waldron Parish Council are holding lots of events in the week of VE Day including a street party on 9th May in Station Road and Station Approach (the road will be closed) with live music, food and drink stalls, a vintage car show and a history exhibition in Union Church from 1pm until 5pm. When we have more information we will share it here.
---
Christian Aid Big Brekkie: 16th May 2020
Christian Aid Week 2020 is 10th – 16th May and this year we have been asked to host a Christian Aid Big Brekkie to give Welcome Baptist Church a year off – which we are more than happy to do! More details to be released but keep the morning free if you wish to join us for a hearty breakfast to start your day – and for a great cause.
---
Heathfield Agricultural Show: Saturday 23rd May 2020
Churches Together in Heathfield & District will once again provide a 'Sanctuary Space' at the Heathfield Show for people to stop off and have a quiet sit down – and a chat should they wish.
---
Flower Festival: 9th to 12th July 2020
We will be hosting a Flower Festival from 9th to 12th July. This is in its early planning stages so more details later. Put the date in your diary and come along to enjoy the beauty and fragrance of some of God's wonderful creation; a peaceful haven from your busy July day!
---
And further afield…
South Downs Awakening 2020: 13th to 18th July 2020
A prayer walk event for Christians with a hunger to see revival in the Church and awakening in the land across the South Downs.
Two walks over five days, starting at Winchester in the West and Eastbourne in the East, meeting up at Chanctonbury Ring on the fifth day and with a service of celebration and communion there on the Saturday.
Find more information here: https://southdownsawakening.com/
---